Naomi Campbell Glam Rouge

We all know that when supermodel Naomi Campbell pushes the 'glam' button something very exciting and bold is about to happen. And here it is…
GLAM ROUGE, her 2018 spring/summer fragrance, epitomises the woman herself; dazzlingly feminine, sexy and confdent, glamorous and fun.
GLAM ROUGE was inspired by one of Naomi's most coveted make-up looks: her daring red glitter lips at the VMAs which became a breath-taking fashion 'moment' that instantly went global. She possesses the timeless glamour and confdent presence every woman aspires to. She's that inspirational.
GLAM ROUGE is a vivid expression of her love of life and fun. It is a sensual blend of Naomi's full on glamour with a spring and summer feel that gifts that rare combination of playful sexiness and pure glamour.
This spring transport yourself to Naomi's glamorous world with this sensual and feminine fragrance – GLAM ROUGE.
THE FRAGRANCE

A luxurious, deep red and magenta packaging reflecting the sparkling personality and of both the fragrance, and its creator, Naomi.
Top notes:
Luminous neroli flower, bergamot, mandarin and orange.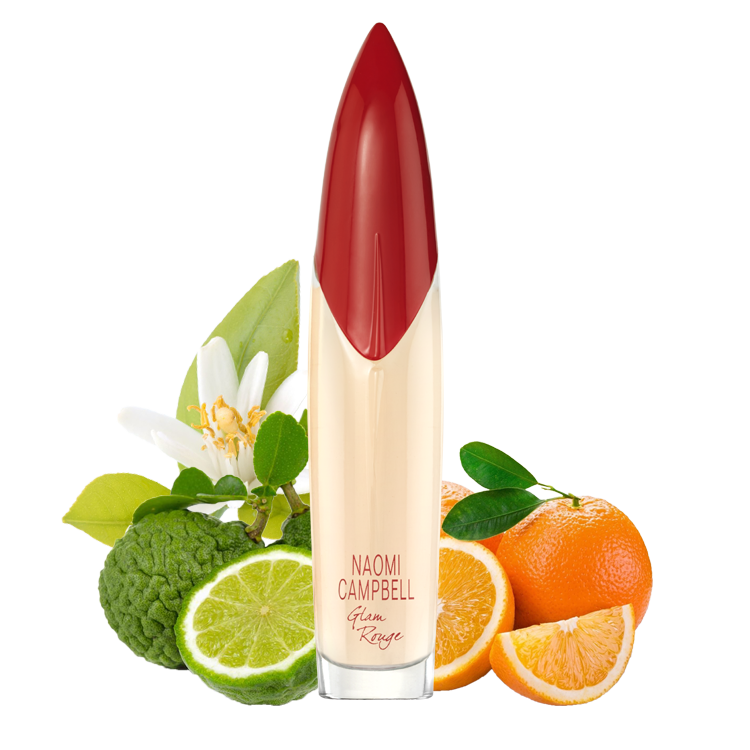 Heart notes:
Sensual Jasmine, orange flower, ylang-ylang combined with the velvety touch of peach and almond.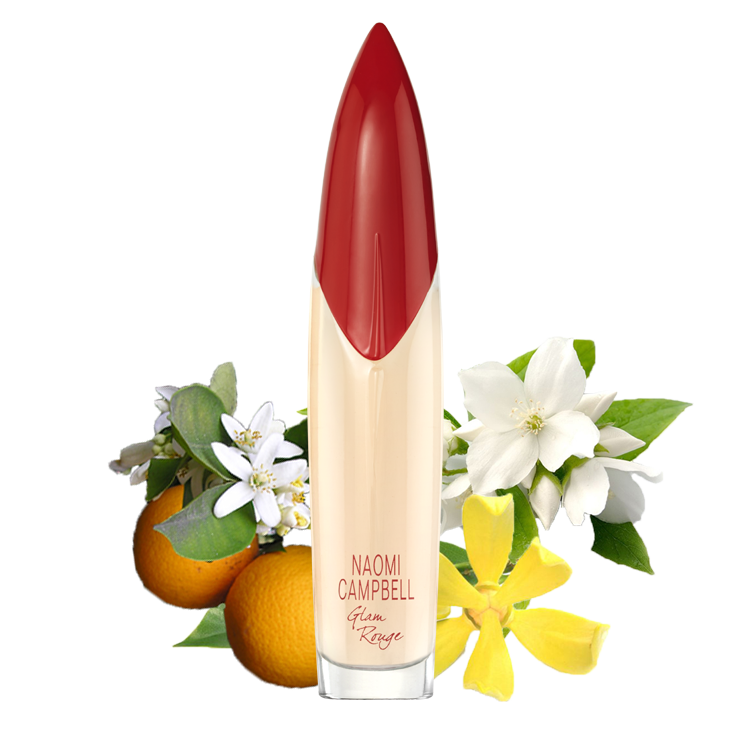 Base notes:
Elegant woods and earthy musks combined with the comforting sweetness of vanilla.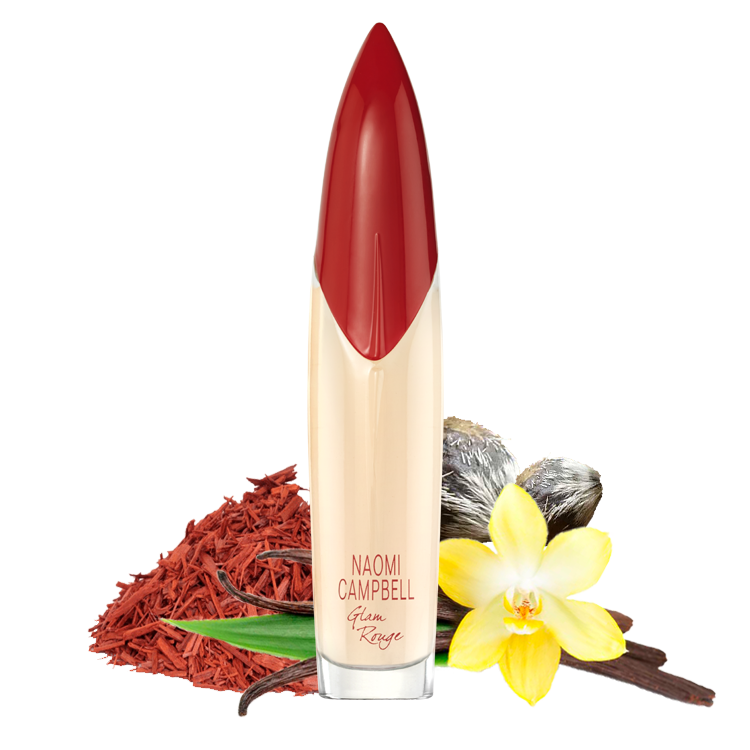 THE DESIGN
Naomi Campbell Glam Rouge EdT 15 ml
Naomi Campbell Glam Rouge EdT 30 ml
Naomi Campbell Glam Rouge Deo Natural Spray 75 ml