Missguided Babe Power


BABE POWER is made for the girl who wants her scent to match her unapologetic attitude.


Key fragrance notes include a vibrant splash of grapefruit zest and sour cherry, sharpened with crisp apple and pink pepper. At its heart, orange blossom is accentuated with soft peony and jasmine for a succulent signature; while vanilla, creamy musk, playful candy floss and amber crystals combine to leave a provocative lasting impression.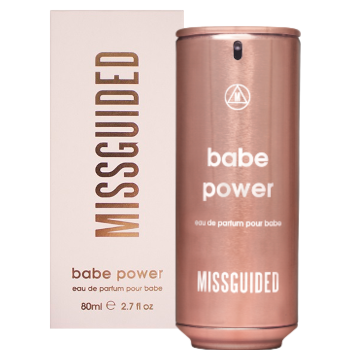 Missguided Babe Dreams


Do dreamy femininity our way, with our Babe Dreams fragrance.

This sweet chypre scent is cushioned by a base of patchouli, rich amber and vanilla. The heart is an infusion of velvety rose with orris and violet whilst the top notes compliment with bergamot, pink pepper and red fruity accords.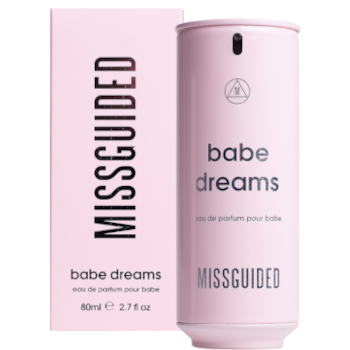 Missguided Chill Babe


The evocative Missguided perfume opens with accords of raspberry and pear sorbet and is mixed with sparkling citrus. A heart of cylamen, jasmine and rose notes are linked to a warm, woody base of white patchouli, vanilla and amber crystals.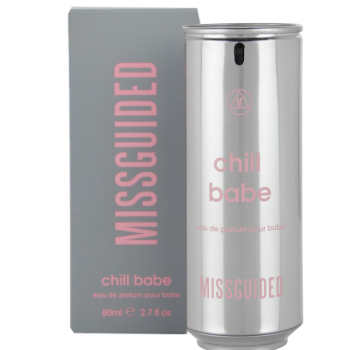 Missguided Babe Oud


If you're feeling exotic, this fragrance has a rich middle eastern aroma.
It leads with baies rose, bergamot, lemon and orange with dashes of red fruit and neroli. The heart marries geranium with jasmine, oud, black pepper, roses and saffron with a leathery quality. Base notes cushion with amber, cedar, Kashmir fusion, musk, patchouli, tonka and vetiver.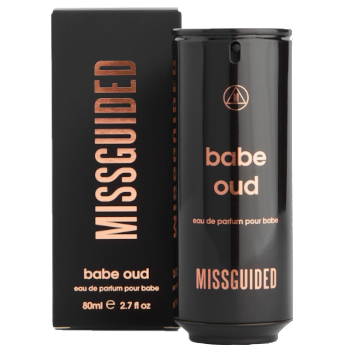 Missguided Babe Night


Babe Night is the ultimate fragrance for a generation of confident, empowered women.


The alluring fragrance opens with citrus notes of lemon, orange and green apple and develops with heady accords of orange blossom, jasmine and spicy pink pepper. Base notes of musky vanilla, cedar and patchouli make Babe Night the ultimate scent to take you effortlessly from day to evening.