THE CONCEPT

The newest addition to Naomi's successful Cat Deluxe collection is the feminine, alluring Cat Deluxe Silver. On trend with the desire for all things argentine in fashion, Cat Deluxe Silver literally reflects the look and feel of the moment. And then there is the fragrance…


Hints of aquatic notes, citrus and floral combine to create an enticing eau de toilette that is sexy, feminine and bold – just like Naomi herself.
THE FRAGRANCE

Whether you are a panther or a pussycat, Cat Deluxe Silver will bring out the feline in any female.
Top Notes
Lemon Zest immediately gives an uplifting zing while Cassis and Juicy Melon bring hedgerow blackberry sweetness and a clean, fresh scent.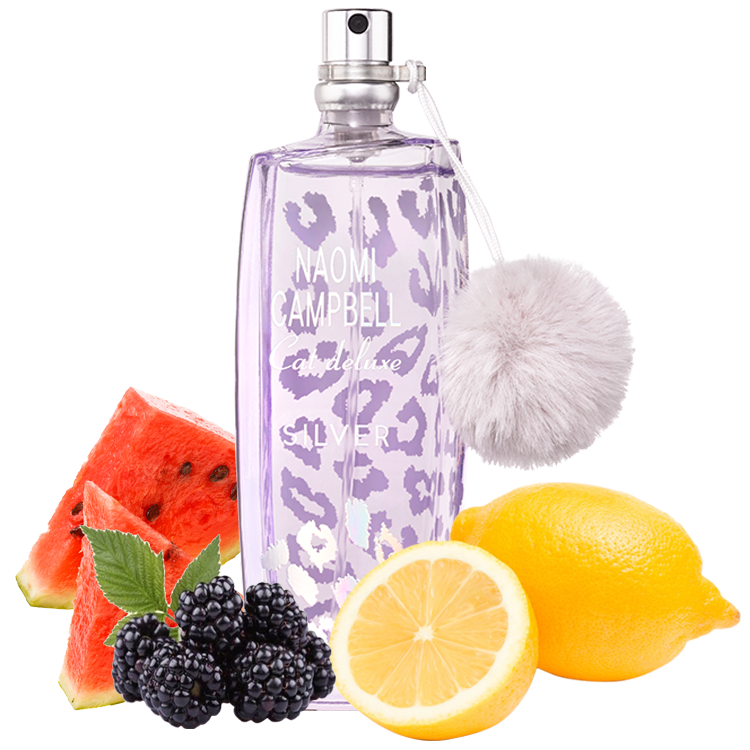 Heart Notes
The soft and sheer fragrance of cherry blossom dominates the heart notes while the peony's full-bodied floral sings 'springtime'. The rich, intoxicating pink lotus brings a tropical element.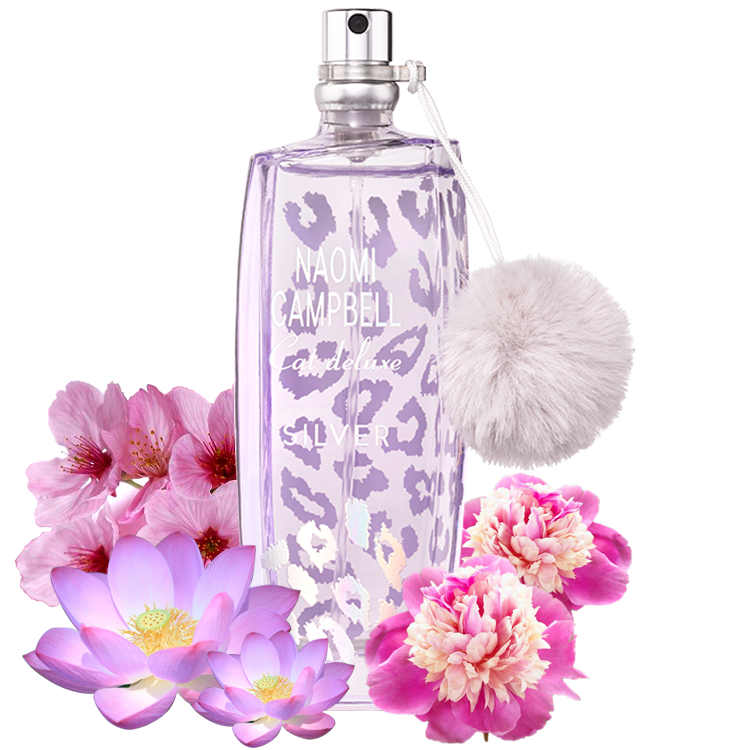 Base Notes
These ground the fragrance with the reliable, earthy notes of white cedar wood and salted musk while the powdery scent of the much-loved violet petal adds a comforting sweetness.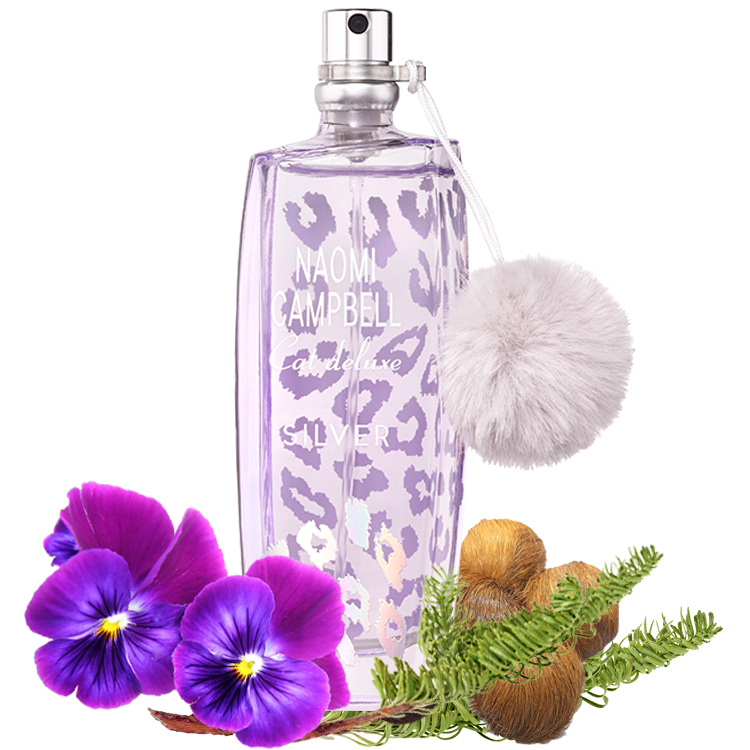 THE DESIGN

Presented in shimmering style.


As you would expect, the beautifully realised packaging is silver themed. The box and bottle glisten with silver sheen with pastel toned rainbow colours rippling through to enliven the background.
THE RANGE

Naomi Campbell Cat Deluxe Silver EdT 15 ml
Naomi Campbell Cat Deluxe Silver EdT 30 ml