NEW YORK


Own the day. Art is at the heart of New York City. Creative potential courses through the streets and surges through all those who wander them. With New York For Him, seize the town and express yourself.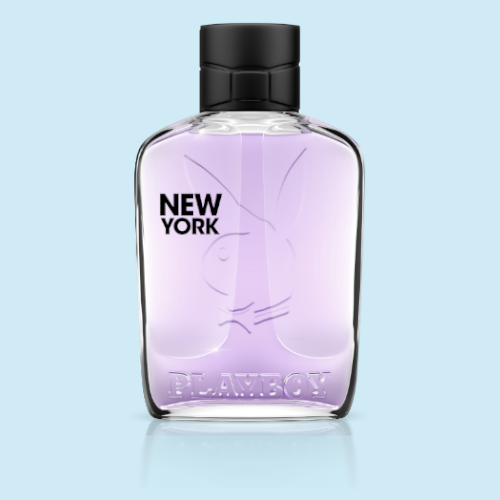 THE SCENT


Fresh Aromatic. Fizzy inspiring freshness shaking intemporal masculinity. New York is an authentic arty fragrance designed for the trend-setting guy who is not afraid to express himself.

Top notes: fusing fresh accord, lime, vinyle accord.
Heart notes: green apple, elemi, black pepper.
Base notes: vetiver, tonka bean, vanilla.
THE RANGE


Playboy New York EdT 100 ml
Playboy New York Shower Gel 250 ml
Playboy New York Deo Natural Spray 75 ml
Playboy New York Deo Spray 150 ml