SIMPLY YOU – TRULY BE YOURSELF

It's your inner strength that makes you shine and helps you master your life with optimism and confidence. Self-love, curiosity and joy of life epitomize the modern, dynamic and selfdetermined woman you are. SIMPLY YOU is what counts! Who you are, what you feel - authentic and true, with everything that makes you the person you are. Set off on a wonderful powdery, floral journey with the ESPRIT SIMPLY YOU fragrance.
THE FRAGRANCE

SIMPLY YOU for her is a sensual, feminine eau de parfum. With its powdery note, it softly envelops the senses and radiates a truly special femininity that testifies to inner strength and serenity. The top note already exudes a radiance that elicits a good mood. The senses are invigorated and refreshed thanks to the fresh, citrusy and spicy nuances of bergamot and pink pepper. Precious, rare flowers are at the heart of the powdery-floral fragrance and provide a warm, floral bouquet. Heliotrope contributes a light, vanilla note that is accompanied by the mysterious scent of jasmine. The osmanthus shrub's blossom exudes a fruity-floral, yet slightly woody peach fragrance. Exotic sandalwood gives SIMPLY YOU a warm, woodlike nuance that is both sweet and soft. A discreet hint of seductively dry, sweet-warm amber and musk harmoniously blend into the long-lasting base note.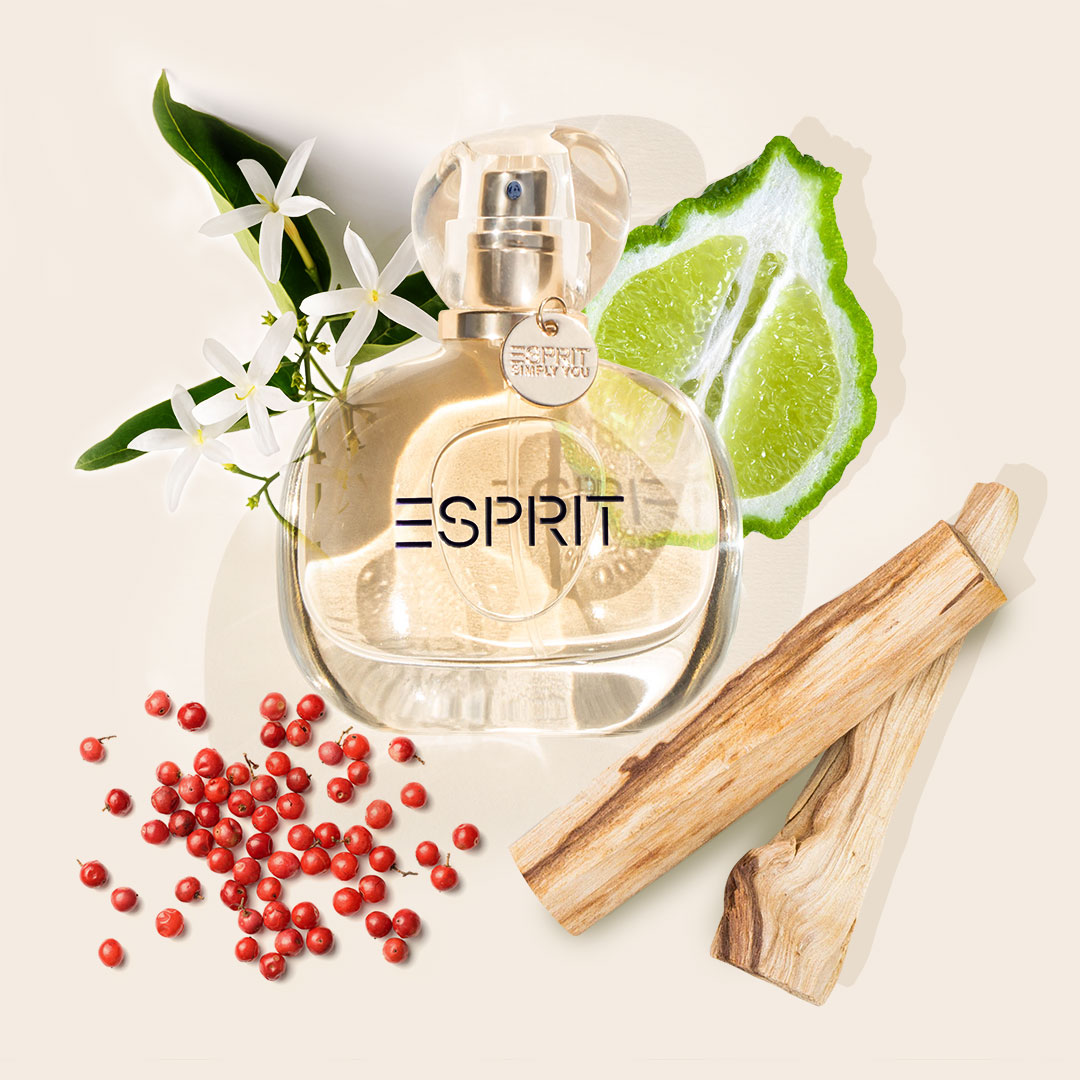 THE RANGE

ESPRIT Simply You! EdP 20 ml
ESPRIT Simply You! EdP 40 ml