THE CONCEPT

The TOM TAILOR brand stands for always saying 'yes'. Yes to life and to yourself. The new fragrance embodies this attitude and radiates sporty elegance for all adventures, which life brings. The sparkling, powerful scents make her and him radiate with confidence, not only complementing every fashionable look, but bringing out the individual personality.Thefragrance for all ladies and gentlemen who want more from life!
TOM TAILOR FOR HER – The fragrance for her

A composition of ingredients full of joy and femininity. Floral-fresh scent with peach, ginger and bergamot are revealed in the top note. With rose, freesia and mirabelle plum the scent gets a sweetish flowery emphasis in the middle note. Extracts of plum, cedar and musk linger from within the base note.

Top notes: peach, ginger, bergamot
Mid notes: rose, freesia, mirabelle plum
Base notes: cedar, musk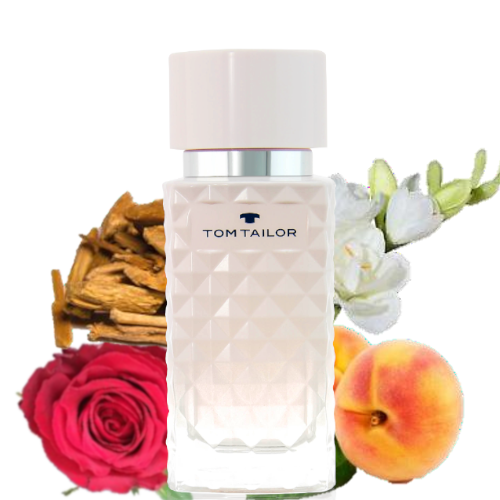 TOM TAILOR FOR HIM – The fragrance for him
The perfect blend of masculinity and elegance. In the top note, bergamot, tangerine and raspberry add freshness, while mid notes peony, lavender and geranium give the fragrance a bouquet of herbs. To round off, base notes sandalwood, patchouli and leather deliver a long-lasting, spicy finish.
Top notes: bergamot, tangerine, raspberry
Mid notes: peony, lavender, geranium
Base note: sandalwood, patchouli, leather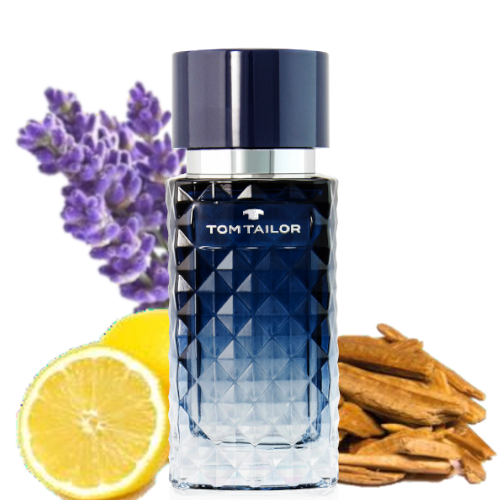 THE BOTTLES

The fragrance bottles come in a modern and authentic style in timeless colors. The delicate pastel rose on the women's fragrance contrasts nicely with the deep dark blue design of the men's fragrance. Both bottles offer playful elegance via the diamond cut on the bottle's surface. The combination of round and angular elements harmonises perfectly with the optimistic, selfassured fragrance composition.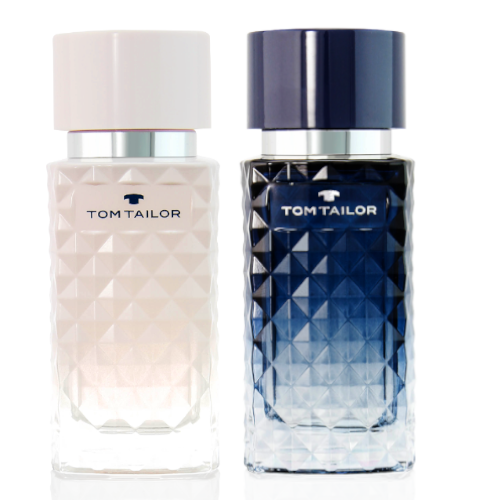 THE RANGE

Tom Tailor for him EdT 30 ml
Tom Tailor for him EdT 50 ml
Tom Tailor for her EdT 30 ml
Tom Tailor for her EdT 50 ml