Refreshing like a day by the sea: TOM TAILOR BY THE SEA FOR MAN & WOMAN


Inhale deeply. Close your eyes. The constant murmur of the waves and the smell of salt in the air. The new TOM TAILOR BY THE SEA FOR MAN & WOMAN fragrances are inspired by the sensual experience of a day by the sea. By the power, vitality and originality of water. The women's fragrance combines floral, citrus and fruity notes. The men's fragrance is a dynamic composition of fresh and aquatic nuances. Every spray of BY THE SEA exudes a feeling of weightlessness and freedom - like a day by the sea.
TOM TAILOR BY THE SEA FOR HER


Ozonic notes combined with tantalizing lemon and fruity green apple - a refreshingly crisp start. The heart note, with floral accents of jasmine and rose, blends with solar and marine nuances. In combination with a sweet-woody base note of cedar, vanilla and verbena, a unique fragrance experience that mesmerizes the senses is created. An innovative molecule combination with aldehydic notes adds lightness and marine elements.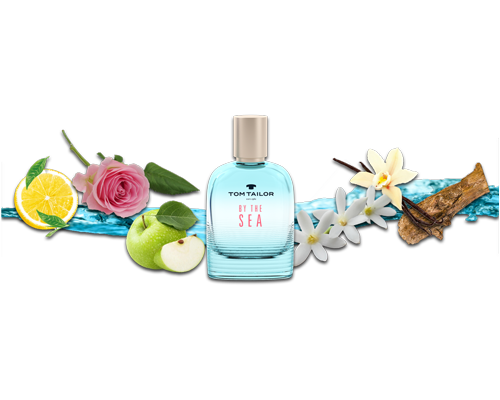 TOM TAILOR BY THE SEA FOR HIM


The top note of this revitalizing aquatic creation is opened with a crisp and spicy combination of salt and peppermint. Violet, geranium and gaiac wood add expression to the heart note. The fragrance is completed by the sweet-spicy base note, consisting of sandalwood, tonka bean and musk. A fragrance for men who love the sea and are in search of freedom - like a carefree day by the sea.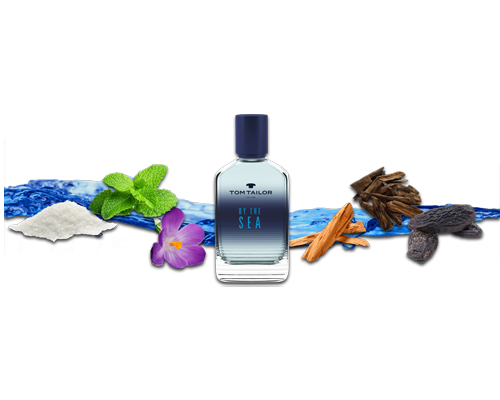 RANGE

Tom Tailor by the Sea for Her EdT 30 ml
Tom Tailor by the Sea for Her EdT 50 ml
Tom Tailor by the Sea for Him EdT 30 ml
Tom Tailor by the Sea for Him EdT 50 ml