BE TRUE. FOLLOW YOUR VALUES. TOM TAILOR TRUE VALUES FOR HER & FOR HIM
Escaping from daily life. Free to be who you are. Truly you. True to yourself. Encouraged by the new fragrances TOM TAILOR TRUE VALUES FOR HER & FOR HIM to follow your true, unique values.
The women's fragrance unites floral, fruity and green notes, while the men's fragrance is characterized by a bold, woody aroma, accentuated with fresh nuances. Each spray of TRUE VALUES exudes the liberating feeling of being yourself.
TOM TAILOR TRUE VALUES FOR HER

A delicate citrus-focused top note of orange leaves provides the opening to this women's fragrance TOM TAILOR TRUE VALUES. Gently floral and slightly fruity chords of peony, lily, magnolia, and nectarine unite in the heart note and emphasize the fragrance's natural character. In the base, the floral-fruity notes, with sandalwood, musk, and amber blend into a soft, supple elegance that radiates inner equilibrium. The fragrance conveys a deep sense of honesty and strength of character to the wearer and those around her.
Fragrance family Woman:
floral-fruity-green
Top notes: orange leaves
Heart notes: peony, lily, magnolia, water lily, orange blossom, nectarine
Base notes: sandalwood, musk, ambergris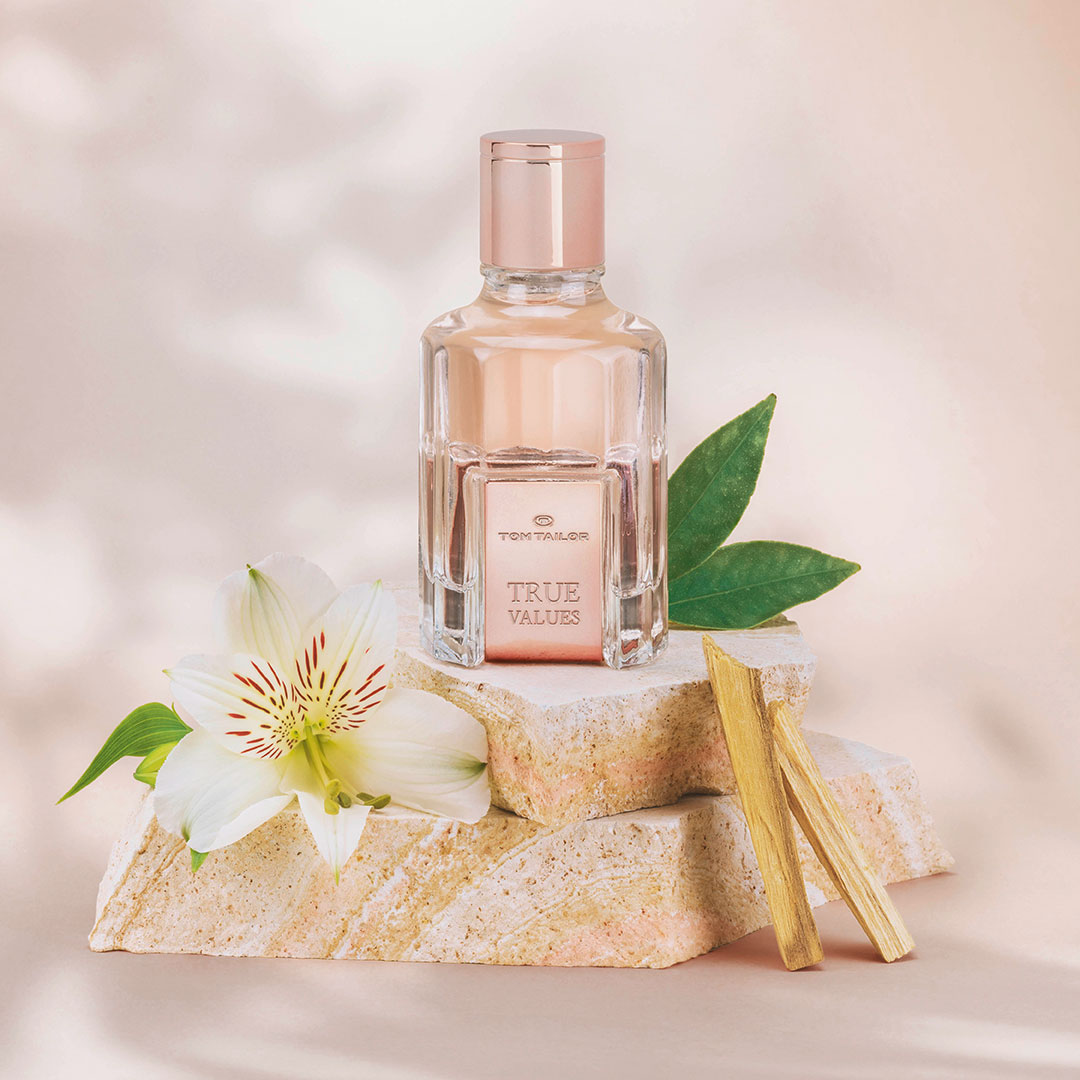 TOM TAILOR TRUE VALUES FOR HIM

The new fragrance TOM TAILER TRUE VALUES FOR HIM opens with a fresh top note of lemon, bergamot, and leafy green. In the heart note, aromatic eucalyptus and tarragon merge with a sensual breeze of geranium and lavender. The fragrance is rounded off by woody-spicy accords of musk, patchouli, cedar, sandalwood, tonka, and moss. An intoxicating bouquet that radiates the power of inner harmony - letting go, feeling free, finding your way back to yourself and your true values.
Fragrance family Man:
woody-aromatic
Top notes: lemon, bergamot, leafy green
Heart notes: eucalyptus, tarragon, geranium, lavender
Base notes: musk, patchouli, cedar, sandalwood, tonka, moss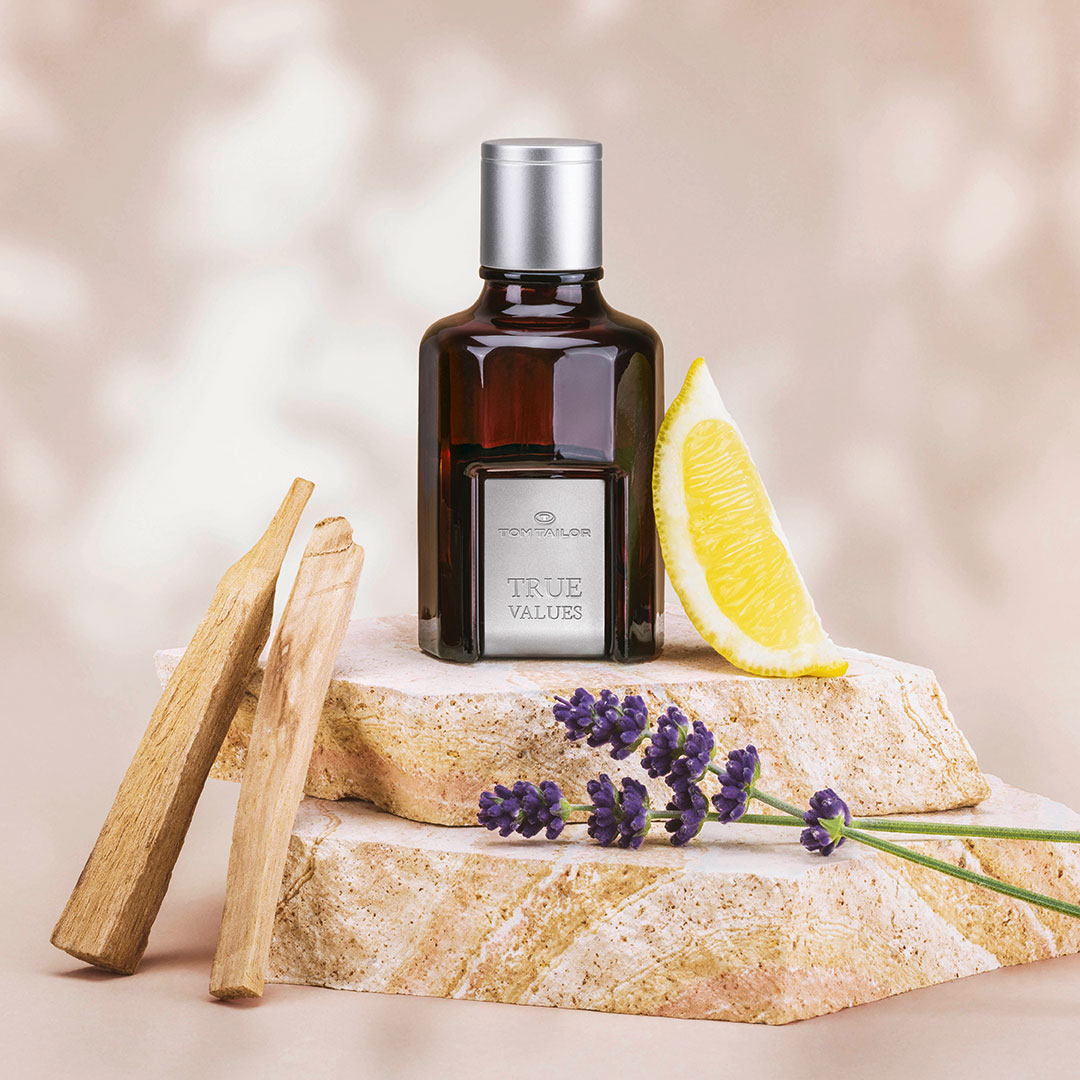 THE RANGE

Tom Tailor True Values for her EdP 30 ml
Tom Tailor True Values for her EdP 50 ml
Tom Tailor True Values for him EdT 30 ml
Tom Tailor True Values for him EdT 50 ml