Break convention, challenge perceptions.
You don't need to look like a model to make the cover. Do what you want, say what you want, act how you want - be true to yourself.
Appearance, gender, and sexuality no longer restrict how you choose to express yourself & who can make it to the top.
Be bold, be you.
MAKE THE COVER - FRAGRANCE FOR HIM


Created by the award-winning perfumer Fabrice Pellegrin from the House of Fimmerich is a charismatic blend that arouses the senses. With three complex layers this fragrance at first has notes of green apple, bergamont, and cardamom to allure. Then evolves into a clean scent of lavandin water and violet leaves for a refreshing sensation. As the fragrance settles tonka bean, amber, and patchouli add depth to this elegantly composed symphony of the senses.
Top Notes
Green Apple
Cardamom Green
Green Bergamot

Middle Notes
Lavandin Water
Fruit Accord
Violet Leaves

Drydown
Tonka Bean
Amber Wood
Patchouli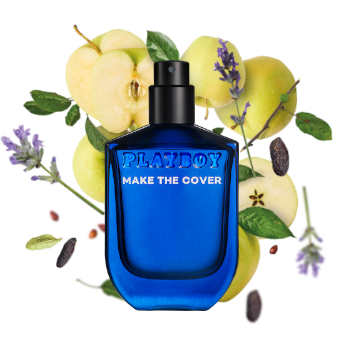 MAKE THE COVER - FRAGRANCE FOR HER


Created by perfumers Roxanne Kirkpatrick and Louise Turner at Givaudan this floral-fruity-woody fragrance exudes joyful radiance. With three complex layers this fragrance at first has vibrant notes of bergamot, peach, and pineapple. This melts into a floral essence of rose, lily of the valley, and jasmine for a sensual yet modern scent. In the end a woody tones of cedarwood, ambrofix, and sandalwood finish this alluring and unique signature scent.
Top Notes
Bergamot
Peach
Pineapple

Middle Notes
Rose Absolute
Lily of the Valley

Drydown
White Cedarwood
Ambrofix
Sandalwood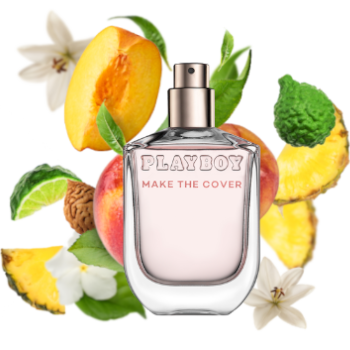 THE RANGE


MAKE THE COVER MAN EdT 30 ml
MAKE THE COVER MAN EdT 50 ml
MAKE THE COVER WOMAN EdT 30 ml
MAKE THE COVER WOMAN EdT 50 ml