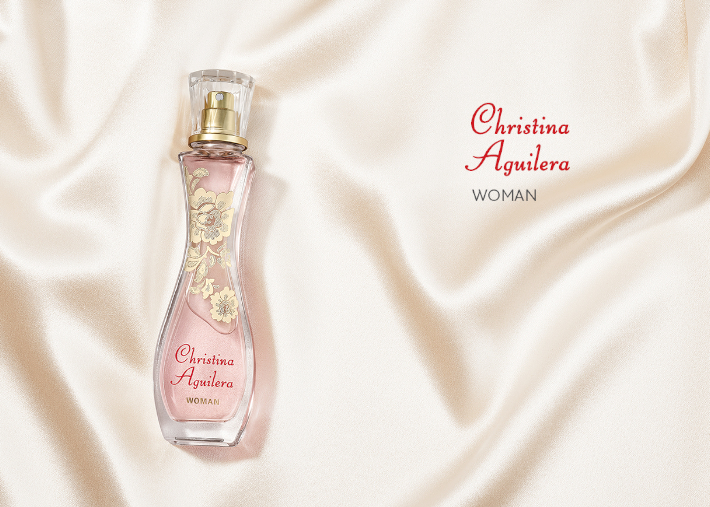 Christina Aguilera has grown to be comfortable with who she is as a woman. Woman, the newest fragrance from Christina Aguilera, is very true to the person she has become, inspiring the same sense of confidence Christina feels in herself and emanating warmth and femininity as she envisions a woman to do.
"Every year that passes by I realize more and more what being a woman means to me, says Christina. "When a woman is more in touch with herself she is able to convey a more powerful sense of self-confidence and sensuality and it won't go unnoticed."
"I created 'Woman' as a fragrance that celebrates the woman inside all of us," also says Christina. "I want to empower women to feel powerful and sensual as this will inspire them to free their ultimate femininity."
Christina Aguilera's newest fragrance celebrates the essence of a woman's nature—a fascinating combination of lively radiance and warm sensuality. Christina seeks to connect with women on a deeper level, inspiring them to become the best version of themselves.
For Woman, Christina carefully chose ingredients that represent the qualities she sees in herself, helping women to unleash their femininity and embrace their elegance and inner strength.
Christina Aguilera's Woman is introduced with the lively appeal of vibrant fruits such as juicy pineapple, golden pear, and vivid pink pepper berry. The bright, fruity scent provides a powerful start to instill self-confidence.
The heart of the fragrance features white florals like the gentle white magnolia. An eternal and unmistakable symbol of womanhood, the magnolia is one of the oldest flowers in existence. The fresh, lush scent of the magnolia empowers inner-femininity while the soft, velvety petals feel like a caressing touch on the skin.
"What makes the magnolia so important to me is that it is seen as a life source and is representative of beauty, fertility, perseverance and perfection," says Christina. "These are unique attributes women have and that have an even stronger meaning for me, in this very special period of my life."
Treasured for centuries, golden ambery notes at the base are alluring tools of seduction that give the fragrance depth and contribute to a confident, comfortable feeling. Musk is a key note across all of Christina's fragrances because of its significance to Christina; its sensual and long-lasting qualities make it the perfect anchor for her fragrance collection.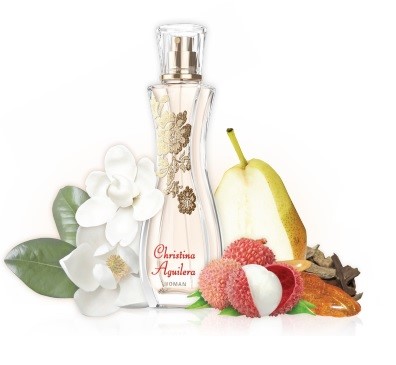 The sophisticated and luxurious bottle was designed recalling a woman's feminine curves and embodying glamour. A delicate gold lace design emulates class and luxury, whilst intentionally contrasting with the vibrant and warm ingredients of the scent.
Christina Aguleira Woman EdP 15 ml
Christina Aguleira Woman EdP 30 ml
Christina Aguleira Woman EdP 50 ml