Naomi Campbell worked closely with leading perfumer Ursula Wandel of Givaudan Roure to create a fragrance that perfectly expressed her own personality - and that women everywhere would fall in love with.
"I've always wanted to create a perfume. For me, this is a dream come true, and I hope that many women who wear it will feel that way, too. And I know one thing for sure: this will be a fragrance that no-one will be able to resist."
Naomi Campbell's perfume is sensuous, mysterious, erotic... It perfectly conveys the hypnotic power of pure female attraction... It's love at first sight
Top notes: Discover the exciting, sense-tingling top notes, a vibrant fusion of Chinese star anise and spicy red pepper, from Madagascar, together with the zing of Italian bergamot.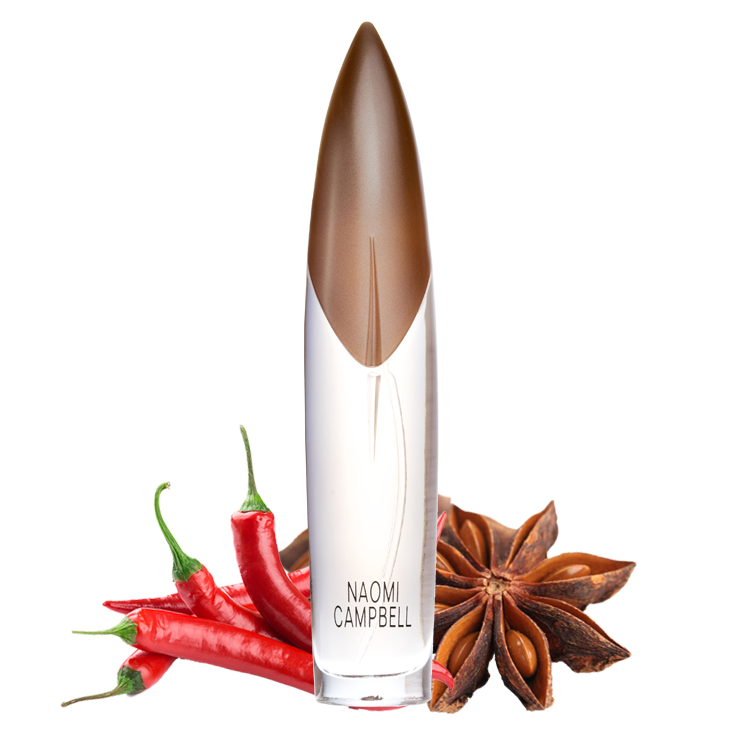 Heart notes: At its enticing heart, experience the drama of 'Queen of the Night', a cactus flower which (like Naomi herself) is of exotic Caribbean origin, and which blooms just one night a year - garlanded with magnolia grandiflora, jasmine, cattleya rex orchid and the juicy, joyful fruitiness of perfectly ripe figs.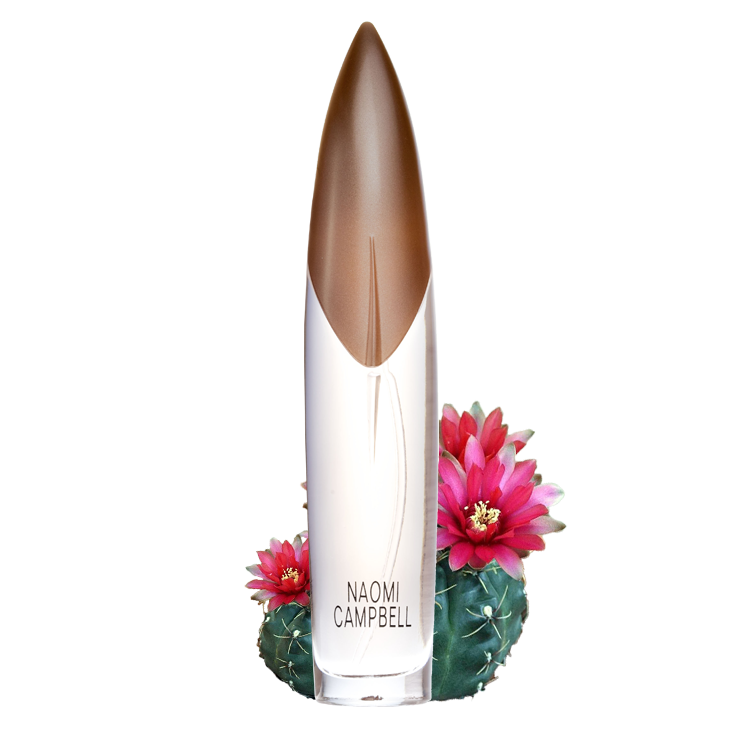 Base Notes: Then as the temperature sours and the fragrance is warmed by the body – discover the powerful, enduring sweet ambery base notes: precious Mysore sandalwood, cedarwood and a sublime accord of bourbon vanilla that seems almost good enough to eat...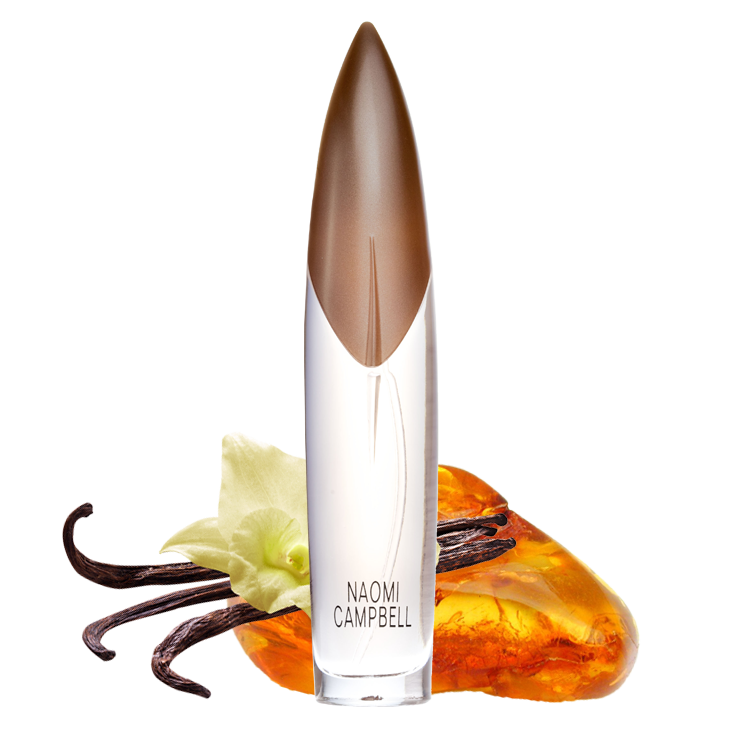 The result is an explosion of sensuality, a stylish provocation: highly feminine and seductive.This fragrance celebrates the new millenium.
Naomi Campbell's love affair with perfume is not a novelty: "All my life, I've searched for a fragrance that I felt truly expressed every facet of a woman's nature: sensual, wild, mysterious, sexy, but always elegant. And - because women today are successful and dynamic - we deserve a fragrance that is equally powerful. But at the same time, never overpowering..."
Tall and slim. Unique and modern. Erotic and sensual. These words, which best describe Naomi Campbell have inspired the design of the bottle containing her first signature fragrance...
Its creator, Thierry de Baschmakoff of leading Paris-based design group Aesthete, explains what inspired him for this exciting project:
"'Feline' is the word that most often comes to mind when you think about Naomi Campbell. She's a mixture of panther and star, when she glides down that catwalk. So the challenge was to create something that captured that mystique..."
The flacon, sensually shaped, is made from smooth, transparent glass to enhance the champagne-rose hues of the fragrance itself. Elegant black lettering on the glass spells out a name that's recognisable all over the world. The bottle is then capped in a stunning bronze shimmer, "I had the idea of a fingernail – a little dangerous, and very dramatic..." Slim enough to slip into even the smallest handbag, this elegant and prestigious spray is described by its creator as "an object of temptation which is utterly contemporary. It is the perfect symbol of a woman who is an idol to an entire generation. A woman - and an object - of true sensual beauty..."
The outer packaging echoes the bronze metallic colour finish of the bottle's cap: a tall, slimline box with both Naomi Campbell's name, and her initials (overlaid on a silver square symbol) - for this first of what is planned as a 'collection' of Naomi Campbell fragrances...
Naomi Campbell Deo NS 75 ml
Naomi Campbell EdT 15 ml
Naomi Campbell EdT 30 ml
Naomi Campbell EdT 50 ml