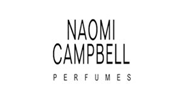 NAOMI CAMPBELL – SUPERMODEL, SUPERSTAR
There are models and there are supermodels. There are supermodels and Naomi.
Looking fabulous is her trade - and nobody does it better...
Until Naomi Campbell sashayed onto the international fashion catwalk, the word 'supermodel' didn't exist. But Naomi Campbell was the first of a new generation of supermodels: sexy, mysterious, modern, distinctive.
Since her discovery - in London's Covent Garden, at the age of fifteen, wearing her school uniform - Naomi has surpassed traditional stars of stage and screen, with her aura of glamour. Doe-eyed and smooth-skinned, and with legs that go on forever, Naomi is a designer's dream – the perfect face and body to ensure that couture designs grab headlines and front pages the world over. Her astonishing, feline beauty ensured that she became the first black model ever to be chosen for the covers of both French and British Vogue, winning international and cosmopolitan success.
A catwalk chameleon and multi-faceted personality who's been a favourite of designers from Gianni Versace to Karl Lagerfeld at Chanel, Naomi Campbell is eternally elegant, mysterious and wild. And always, always sexy...
Close to Naomi's heart, however, are a range of social causes including charity work that she has done with Nelson Mandela in South Africa, as well as her involvement in New York City's Black Coalition, an organisation for those working in fashion to combat racism in the industry.
Her major success owes everything to a unique combination of hard work - and breathtaking beauty. A strong, dynamic character and a sophisticated, successful woman. Naomi Campbell knows what she wants. The living embodiment of female power.